Using your debit card makes paying for purchases and getting cash a cinch anywhere in the world. No waiting for check approval or keeping up with that bulky checkbook.
Mastercard Secure Code
Added protection to keep transactions private
Mastercard Secure Code is a private code for your Mastercard account that gives you an additional layer of online shopping security. Only you and your financial institution know what your code is — merchants aren't able to see it. Secure Code can be found at www.mycardsecure.com.
Get the full value of your money by using any of the 24,000+ surcharge-free MoneyPass® ATMs from coast-to-coast. Go online to moneypass.com to find a location near you.
You can withdrawal money from your Security Bank and Trust Company checking accounts at any Security Bank and Trust Company ATM with no fee. Security Bank and Trust Company may charge a foreign ATM fee for any withdrawals made at locations other than Security Bank and Trust Company.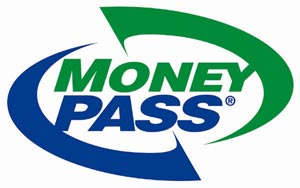 To report a lost or stolen card call 833-337-6075.